---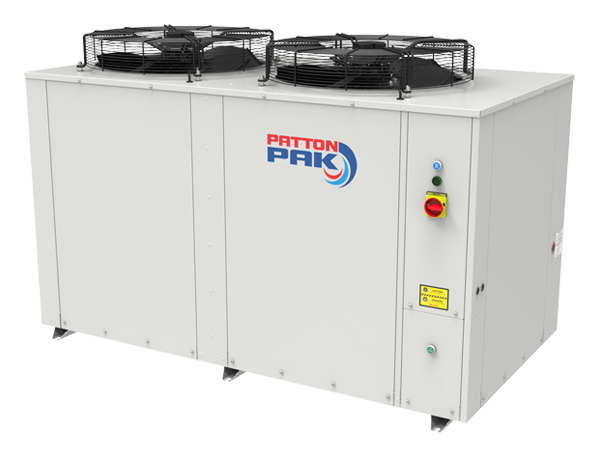 PattonPak Scroll
Packaged condensing units with Copeland ZB & ZF scroll compressors from 2.0 to 15.0 hp. for small/medium/large cool rooms and freezer rooms utilizing refrigerants R404A and R134a. Factory pre-wired inclusive of standard accessories. All PattonPak condensing units are factory supplied with "Patton Coat" condenser coil and fin protection.
• R404A- Med temp - 28 Models
• R404A - Low temp - 28 Models
• R134a - Med temp - 19 Models
FEATURES
• Reliable, quiet and efficient Copeland compressors.
• Units available for R404A and R134a.
• Corrosion resistant materials.
• Robust aluminium fin, copper tube condensers for high ambient temperatures and pressures.
• Low Maintenance.
• Factory applied blue "Patton coat" coil protection. 
APPLICATIONS
PattonPak Scroll packaged condensing units are the ideal unit for addressing your refrigeration needs. Starting from 2.0 hp these fully wired enclosed units are based on dependable Copeland ZB & ZF scroll compressors and are built to provide durability, high performance and low sound level. Suited to a variety of cooling applications PattonPak Scroll condensing units are predominantly used on commercial cool rooms and freezers, water chillers, ice makers, display cases etc.
DATASHEET DOWNLOAD
| | |
| --- | --- |
| PattonPak Scroll Series  | |